Visual identity and exhibition design for Emergence: Service/Social/Sustainable Design, Design School, London College of Communication, London. September—October 2019. This programme is part of London Design Festival, 2019.

Print and digital assets were produced
for this project, including a website: http://emergenceshow.com
The Emergence identity takes satellite imagery of landscapes that have been affected by humanity and propels these into states of perpetual flux.

The forms created are simultaneously complex yet ambiguous, abstract yet obscured. As the identity shifts between sites of impact examples of environmental disasters, water erosion, mining, deforestation, receding glaciers can be observed.

All are visible somewhere amongst the shifting landmasses but remain enigmatic.
The website has been featured
at Hover States.

Project developed and released in September 2017.
System Identity for X IS NOT A SMALL COUNTRY: Unravelling the Post-Global Era, MAAT, Lisbon, March—September 2021.

The exhibition, curated by Aric Chen with Martina Muzi, featured work by Bard Studio, Bricklab, Ibiye Camp, Revital Cohen + Tuur Van Balen, Jing He, Paulo Moreira, Rael San Fratello, Wolfgang Tillmans and Liam Young.

Interview about the identity here.
The graphic identity of the exhibition attempts to articulate the complexities of the changing global order through the proxy of data. Drawn from the year prior to the exhibition's opening, a selection of fluctuating datasets – ranging from the market value of Lufthansa (LTH) and of palladium (PALL) to the number of active World of Warcraft (WOW) players – was coordinated with the movement of satellites orbiting the earth.

The resulting system combines variable geometric components with aerial imagery to embrace the unpredictability and seeming randomness of colliding systems on a planetary scale.

Project developed together with Max Ryan.
Print and digital assets were produced
for this project, including an identity system.
We worked closely with the exhibition design developed by BUREAU (Daniel Zamarbide, Galliane Zamarbide and Carine Pimenta).

Photography by Francisco Nogueira and Lisa Moura.

Max and I wrote a small essay on the research behind this identity at MAAT extended.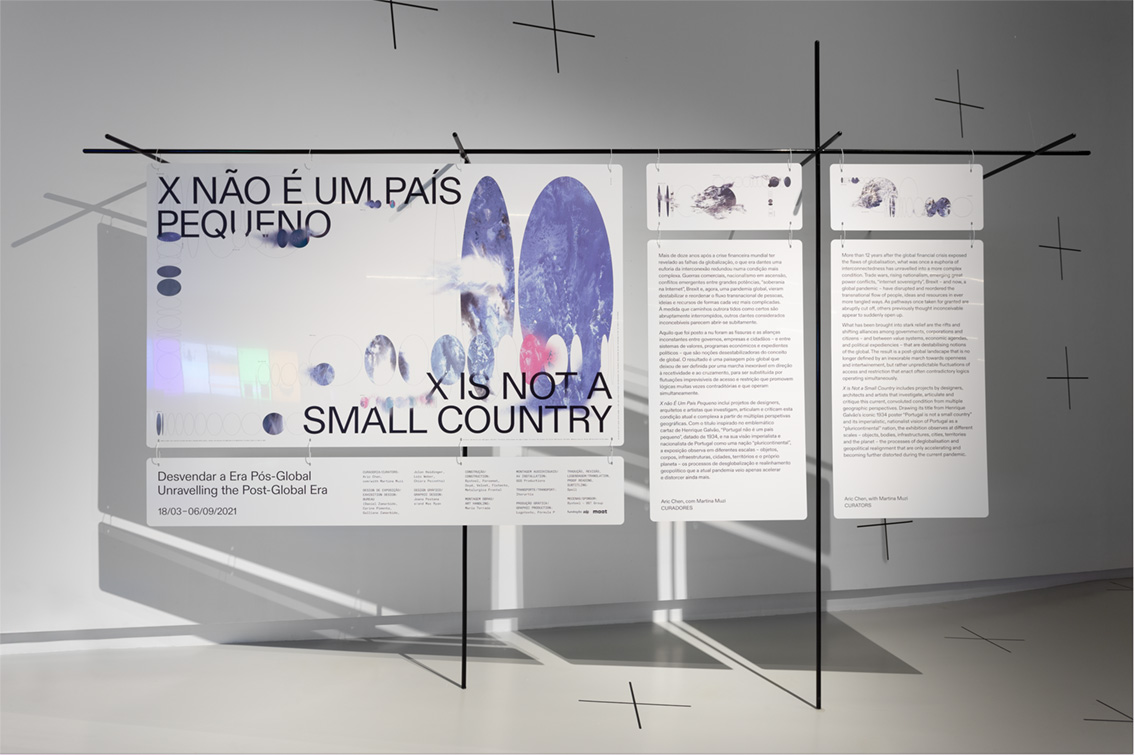 Fiction Practice, curated by Mariana Pestana, was a project based on 4 workshops hosted by Porto Design Biennale. Each workshop – while sharing the overall theme of design fiction – had its own group of workshop leaders, its own methodological approach, its own theoretical framework and its own terminologies.

The identity aimed to highlight these differences through the use of evocative and unusual terms extracted from each of the the workshop descriptions. (As Wittgenstein writes "The limits of our language are the limits of our world", therefore, these terms could evoke other possible worlds). The terms were set in several typefaces encompassing a number of different type categories to symbolise the distinct approaches being explored.

To contextualise this project within 2019's Porto Design Bienalle theme "Post Millenial Tension", we took the scroll as a compositional approach and we used hashtags, a popular symbol and tool on online platforms frequented by 'millenials'. The scroll, being an extended roll of information, existed many centuries ago in papyrus form. However it has re-emerged and been re-contextualised through our everyday digital experiences, particularly with the use of smartphones.
The book Fiction Practice: Prototyping the Otherworldy, edited by Mariana Pestana, follows the identity we previously designed for Fiction Practice exhibition.
Designed with Max Ryan
Photographs by Ines d' Orey & Dinis Santos
Book edited by Mariana Pestana and published by Onomatopee

Fiction Practice book was shortlisted for Best Book Design from all over the World hosted by the Stiftung Buchkunst.
Identity for Them or Us! A Project on Scientific,
Social and Political Fiction exhibition curated
by Paulo Mendes and featuring more than 100 artists. Galeria Municipal do Porto, Porto, June—August 2017.

The dichotomy explicit in the exhibition title set the framework to explore the fears towards the contemporary materialisations of the "invader".

Those conceivable formulations where explored visually through the inclusion of diverse iconographic elements dispersed in the poster, ranging from military to cartographic references, introducing a series of outlandish green 3d elements working as unidentified objects.
Photographs by Dinis Santos.
3d design elements by Christina Worner.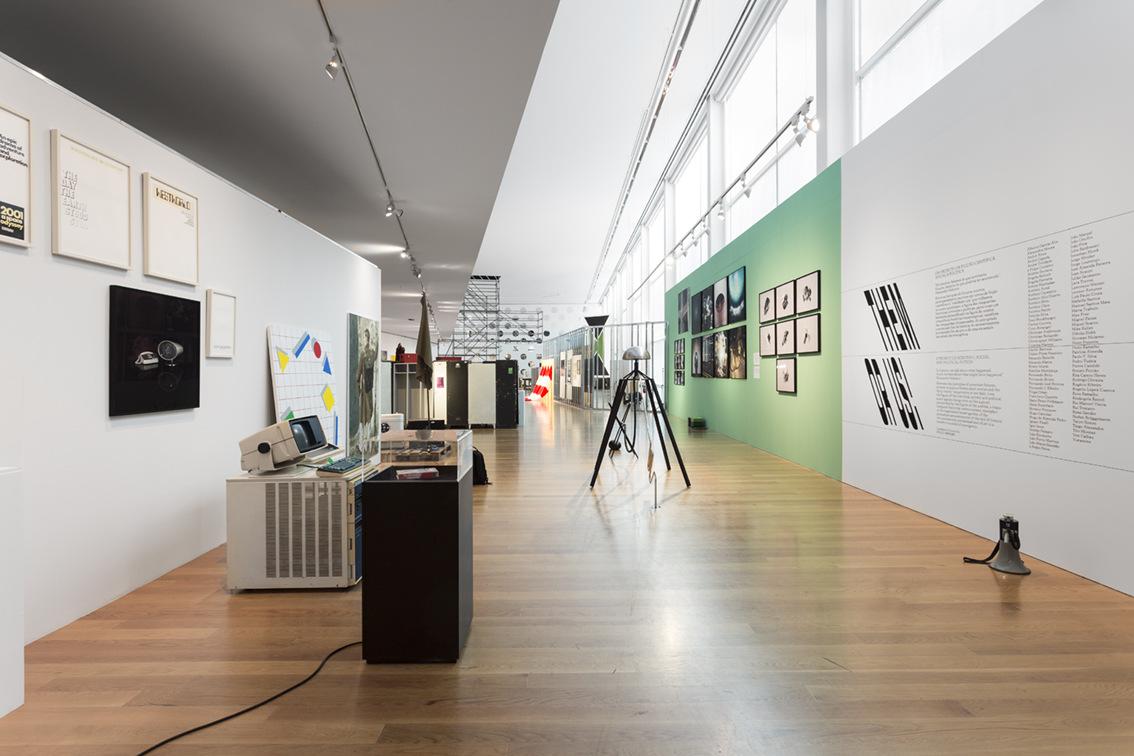 Illustration for V&A Museum's Friday Late event dedicated to privacy and surveillance, 2017.

This 3D illustration explores the visual levels of the stratosphere and the troposphere (where all clouds are contained): above the clouds one could ultimately find its own private space but that would also mean they would be living outside this world. Security questions and other graphical elements related with object-recognition technologies appear dispersed in the illustration, forging the parallelism between digital clouds and our physical sky.
The event photographs displayed in this section are credited to Gabriel Bertogg.